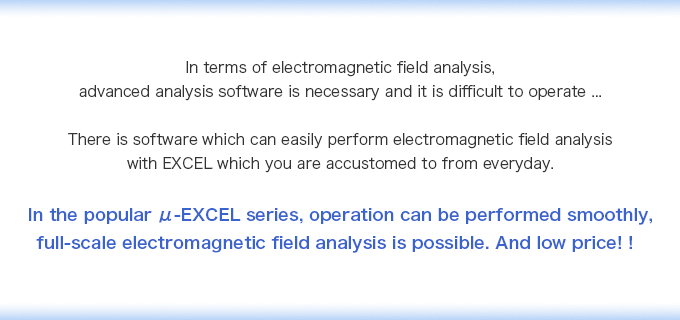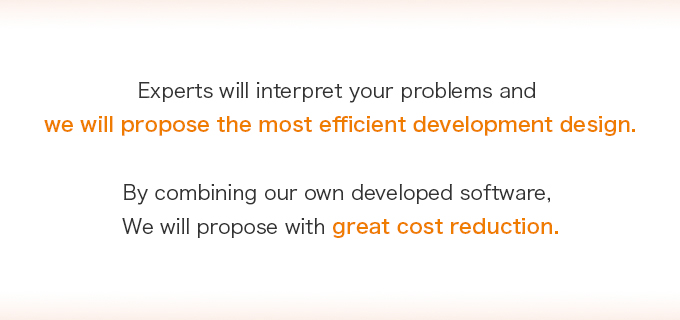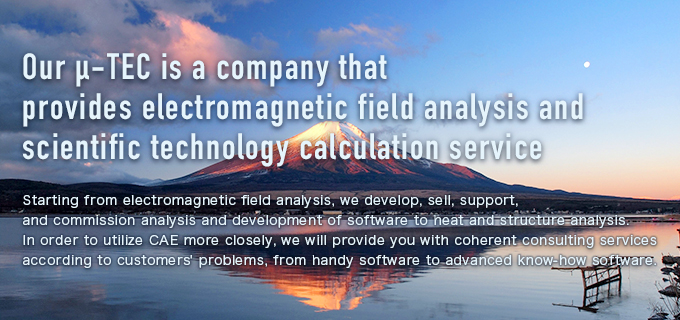 2021/7/15

[Easy search with smartphone Analysis know-how video site!] Notification of the opening of an analysis know-how video site for the easy and fast initial judgment software μ-EXCEL "Analysis Know-how.com" is a website that collects videos that introduce the merits and analysis know-how of the heat / structure / electromagnetic field analysis software "μ-EXCEL" that is easy to operate and inexpensive. The video has a compact content of about 1 to 2 minutes, and you can narrow down the search by keyword or category. You can easily check the items you want to know on your smartphone etc. by utilizing the gap time etc.! [From here]

2020/9/9

The video of 3D induction heating and temperature analysis software "μ-TM" has been uploaded. Introducing the analysis involving the movement of the heating coil! [Streaming video]

2020/8/6

The video of μ-MRI shield room design analysis software "μ-MRI" has been uploaded. You can check the 5 Gauss line in the shielded room with a simple operation! [Streaming video]

2020/6/2

We are pleased to announce the release of the new series "μ-EXCEL motor characteristic version". You can easily create a motor model using a model template and easily calculate the static characteristics of the motor![Distribution video] [Detailed information] μ-EXCEL series

2020/5/13

Easy operation! You can see a video of "Excel-based heat / structure / electromagnetic field analysis software μ-EXCEL". [Details] Please click the banner of "Free trial version of μ-EXCEL being downloaded !!" above.

2020/2/15

Notice of mu-TEC office relocation! New Office 5-4-30 NishiHashimoto, Midori-ku, Sagamihara City, Kanagawa, 252-0131 SIC2-2504 TEL 042-703-0550 FAX 042-703-0554

2019/07/26

Easy operation! Subscription service for "Excel-based heat / structure / electromagnetic field analysis software μ-EXCEL" is now available! Numerous μ-EXCEL series can be used freely for 9,800 yen per month. [We will respond to such requests] ・ I do not always need analysis, I want to use it only when necessary ・ I do not have one analysis theme, I want to do magnetic field analysis and temperature analysis ・ Cost as low as possible [There] ・ You can use your favorite series for a monthly fee of ¥ 9,800. ・ You can use your favorite series in the meantime. ・ You can apply by monthly application. You can resume. [For details] Click on the "μ-EXCEL subscribe plan starting with this button" banner above.

2019/04/08

Succeeded in developing the world's top class compact high-efficiency motor! [Use vector magnetic property analysis] Nikkei Sangyo Shimbun (3/14) and JAXA press release (2/7) announce the technology of the above-mentioned title. Features of the small high-efficiency motor developed 1) Continuous operation with a mass of 25g and output 50W 2) High speed from low speed to high speed, 80% or more efficiency over a wide range from low to high 3) High speed of 15,000 revolutions or more per minute Achieve over 85% efficiency over a wide range in rotation 4) Extremely low heat generation. Motor power density achieved twice that of conventional. The result is JAXA's Space Exploration Innovation Hub, which has been jointly developed with Shinmeiwa Industry, Oita University, Nihon Keizai University, Ibaraki University etc. High speed rotation is key for low mass and high output, but eddy current loss increases with the square of frequency. Therefore, the Vector Magnetic Properties Research Institute (Mr. Enokizono) has high-speed, high-efficiency core technology that suppresses eddy current loss with extremely thin steel plates, and Ibaraki Univ. (Mr. Soda) designs an iron core shape and hiss loss by vector magnetic characteristic analysis. Reduced. Detailed information will also be presented at the organized session of the "Electromagnetics-related Dynamics Symposium" held on May 22-24 at Tokyo Institute of Technology Suzukakedai Campus. We will exhibit at the exhibition booth as a result of our "vector magnetic property analysis technology" that we handle.

2019/02/22

We have uploaded our English version of our website.Especially regarding vector magnetic characterization software μ-E & S, there are many inquiries from overseas. Currently, μ-E & S is loaned to Aachen Technical University and evaluations are taking place, so we made the website English. You can switch with the switch on the right, so please have a look.

We issue e-mail magazines on the second Wednesday of every month. We mainly send product information and analytical technology information. If you are interested please contact us .
We will start regular seminar. For details , please see the seminar · event page .
As μ-EXCEL free trial version, we began offering "induction heating version" newly. If you are interested please contact us .
Please start downloading the μ-EXCEL trial version, if you wish to CD , please apply by e-mail .
Temperature dependency function has been added to μ-EXCEL induction heating plate. BH curve, electric conductivity, thermal conductivity, temperature change of heat capacity can be taken into account.
Surface number can now be displayed in μ-EXCEL model confirmation, please contact us for details.
R & D of vector magnetic properties E & S model is ongoing. We are continuing the development of vector magnetic property model solver in collaboration with the Oita University Enokizono Laboratory . Currently, evaluation version is completed and test calculation is possible. If you are interested please contact us.